Cliff White - Keyboards/Vocals
Cliff started playing the Hammond Organ when his dad, a salesman at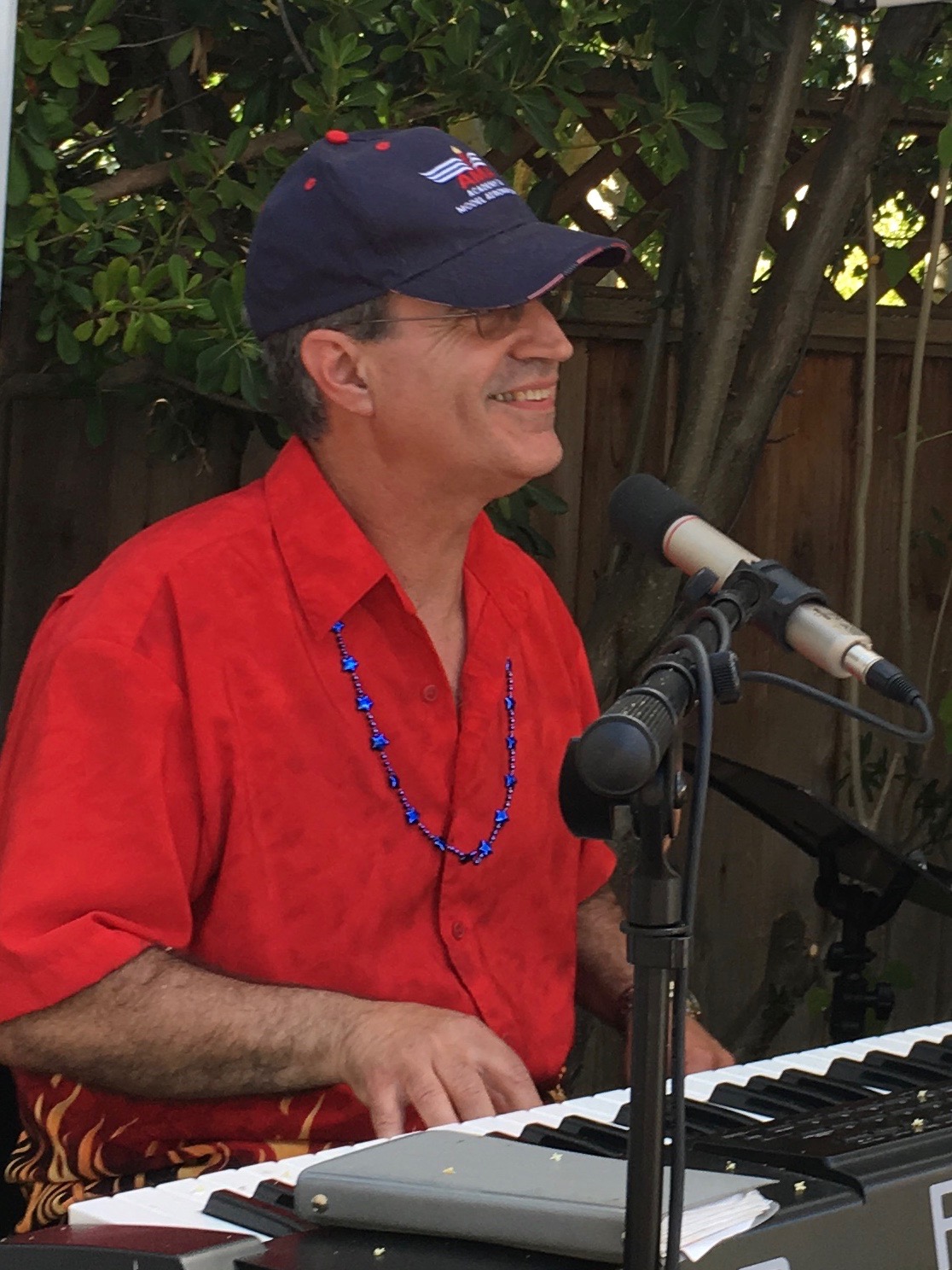 Sherman & Clay brought one home for the family, and Cliff soon began to take piano lessons.  He soon discovered his passion for rock and roll, and found that the classic combination of Hammond organ and Leslie speakers, along with his natural talent, made him very much in demand.
His influences are diverse which enables him to adapt to many musical styles.  Yes, he loves rock and roll, but he also plays a mean version of "Alley Cat"!
One of the original founding members of the band, Glenn began playing bass in his early teens.  He was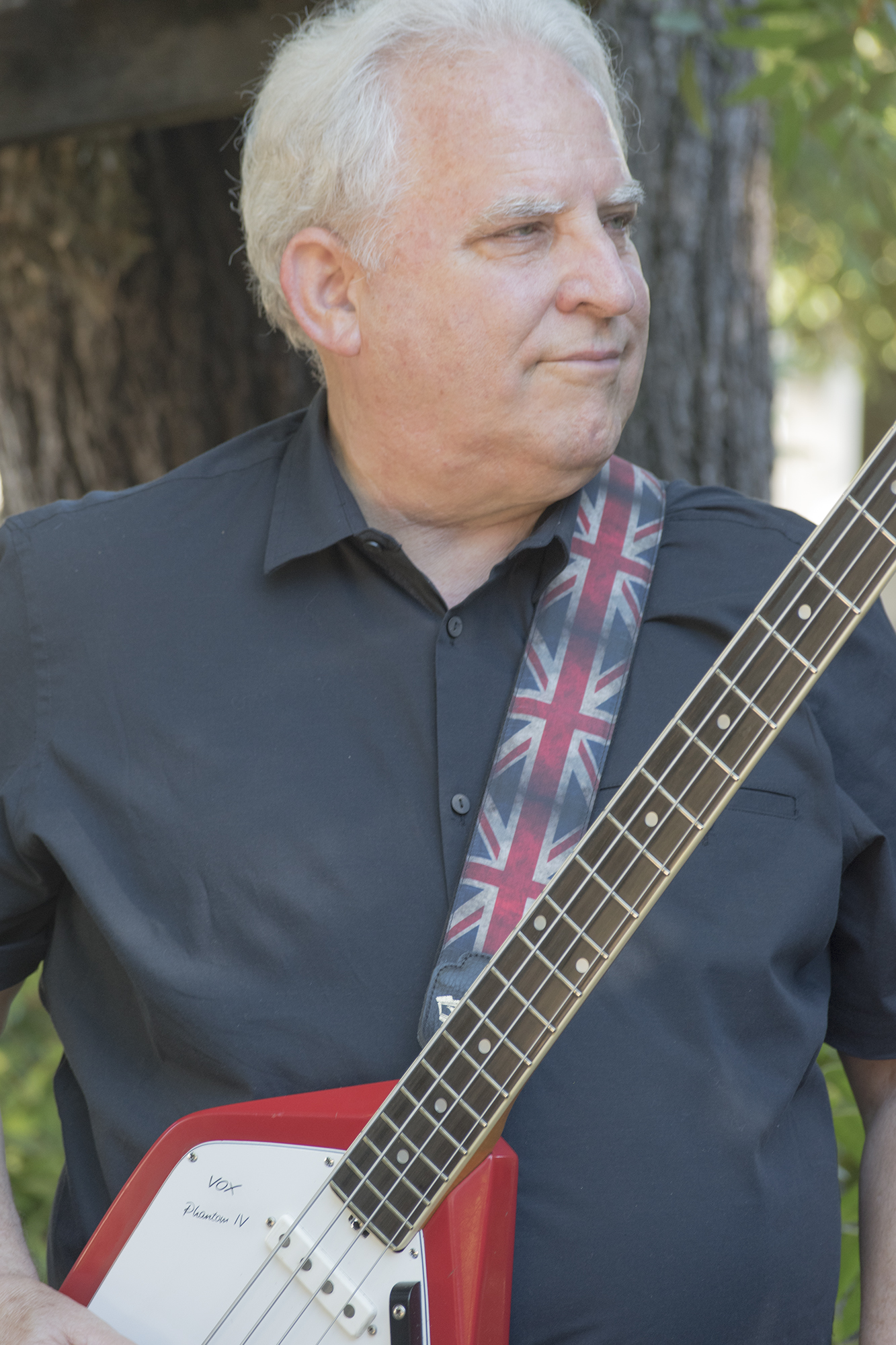 inspired by the "British Invasion" of the sixties with bands like The Beatles, The Rolling Stones, and Herman's Hermits, along with many other bands of the time.
He's a vintage gear aficionado and its not unusual for Glenn to show up at rehearsal with a strange and unusual bass or amplifier.
His solid sound provides a stable foundation for the band.
Cliff Fields (C2) - Guitar/VOCALS
Cliff Fields has spent much of his life playing music. Throughout his musical career, he's been in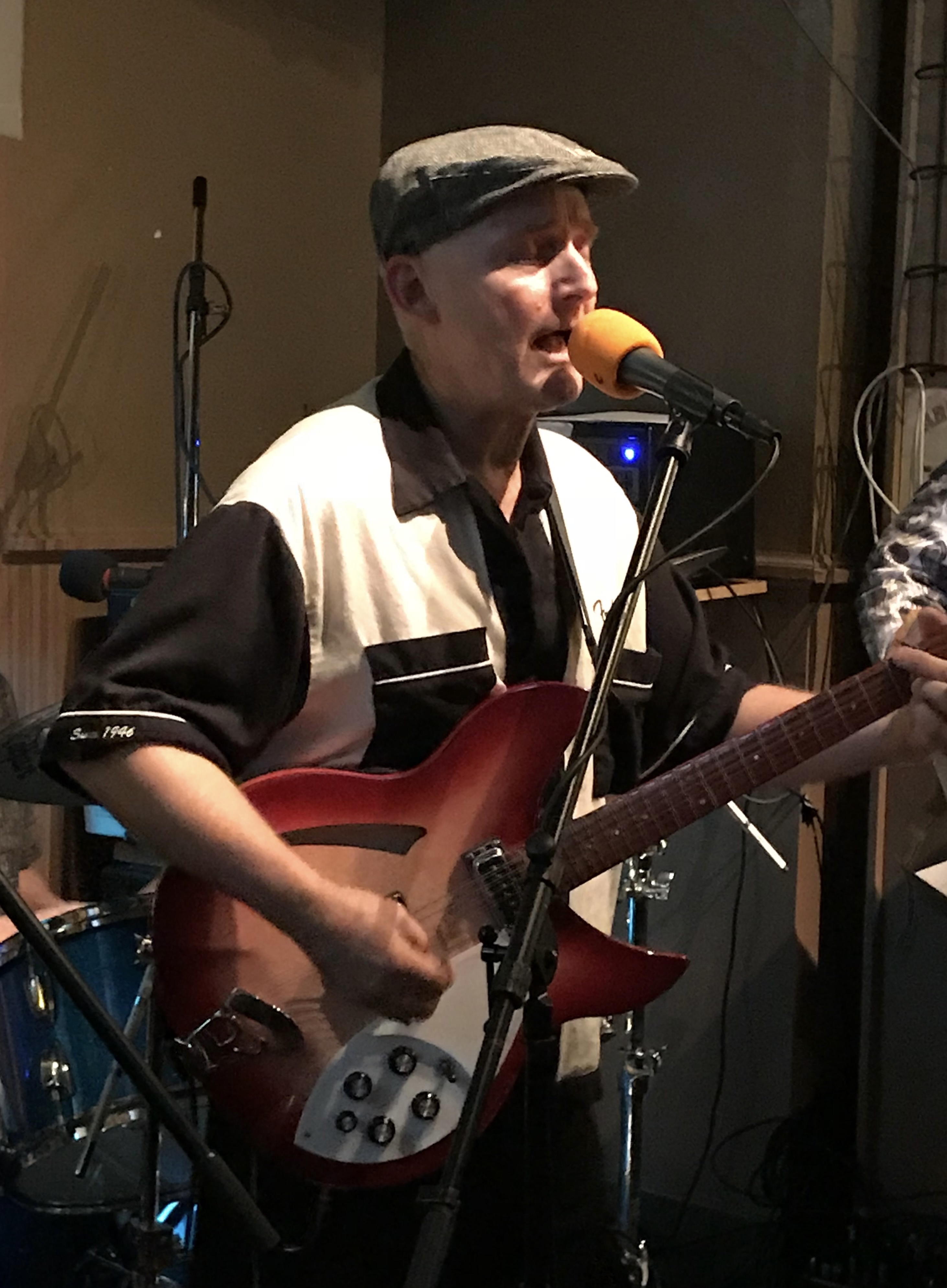 numerous Bay Area bands, and he's also played with noteworthy artists such as Neil Young, Lindsey Buckingham and Alice Cooper.
Typically a soft-spoken guy, Cliff comes alive on stage as an energetic performer with expressive vocals and exciting lead guitar work.  Cliff says "The many talents of the The E-Ticket Band players is what gives the band a unique and POWERFUL sound".
Ken McLaren - DruMS/vocals
Ken McLaren started playing drums in the 5th grade, and was influenced by the early British Invasion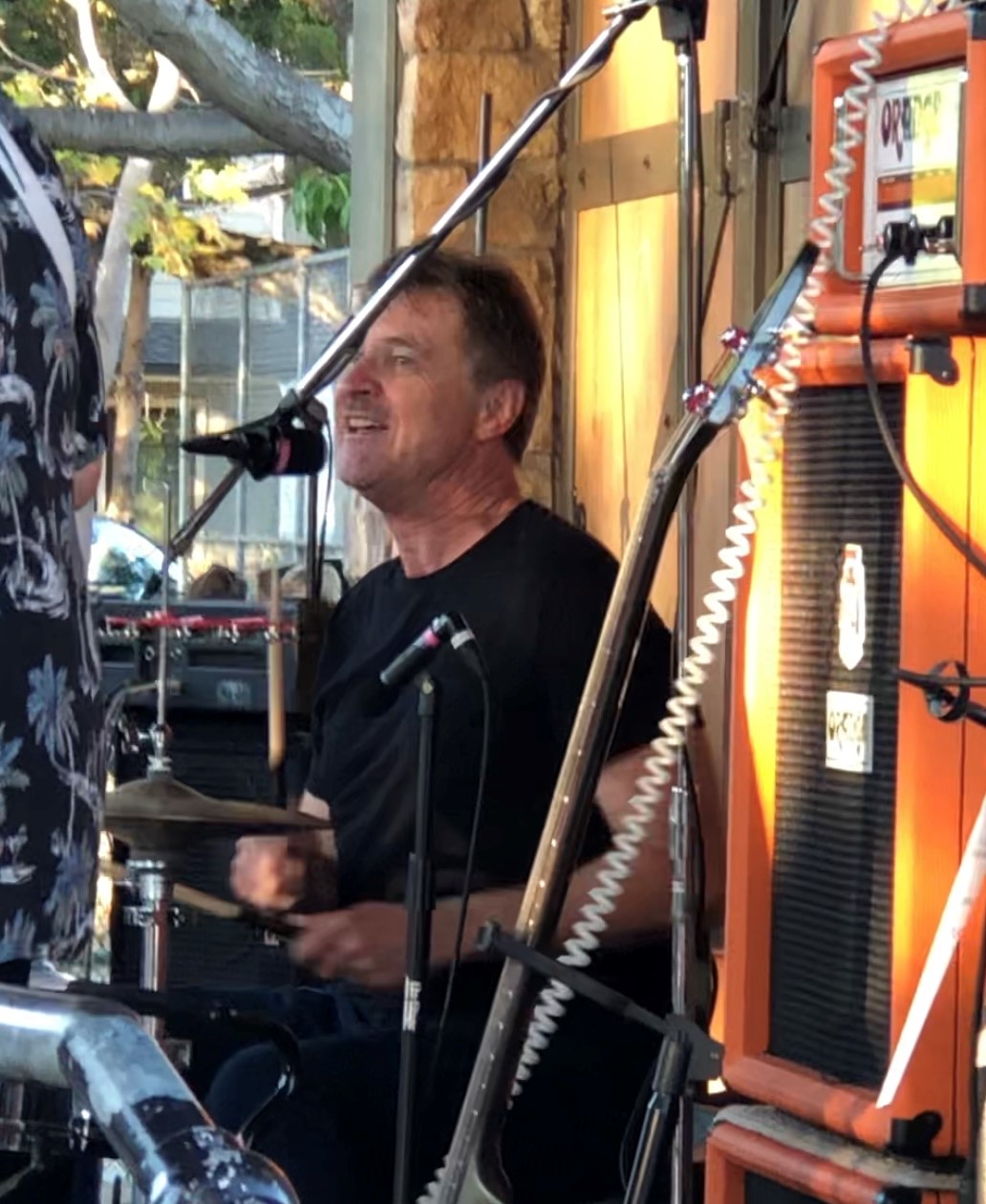 music. He drew inspiration from drummers like Keith Moon, Ian Paice, and even jazz great Buddy Rich. He formed his first band 'The Raven' in 1966, and performed for many of the older 7th & 8th grade dances & parties. In the 1970's he helped form the progressive rock band 'Blue Wind' that included guitarist Jeff Trott, who went on to co-write with Sheryl Crow. In the 1980's Ken joined the San Francisco band 'Nobody Famous' who played many of the key SF and Bay Area night clubs including The Stone, Mabuhay Gardens, Le Disque, Chi-Chi Club, and Keystone, while opening for acts including, Walter Eagan, Pamela Rose, and Marty Balin. In the 1990's he joined rock band 'Slap Jack', as the house band for the Loading Zone; and in early 2000's played with 'Along for the Ride', performing at many Bay Area venues.   
His drum kit is a beautiful vintage 1966 Ludwig Blue Sparkle Club Kit, and his passion for the roots of rock & roll is clearly evident as he holds down the syncopated bottom end to keep E-Ticket rolling.
ALEX ESTEVERENA ~ Guitar/VOCALS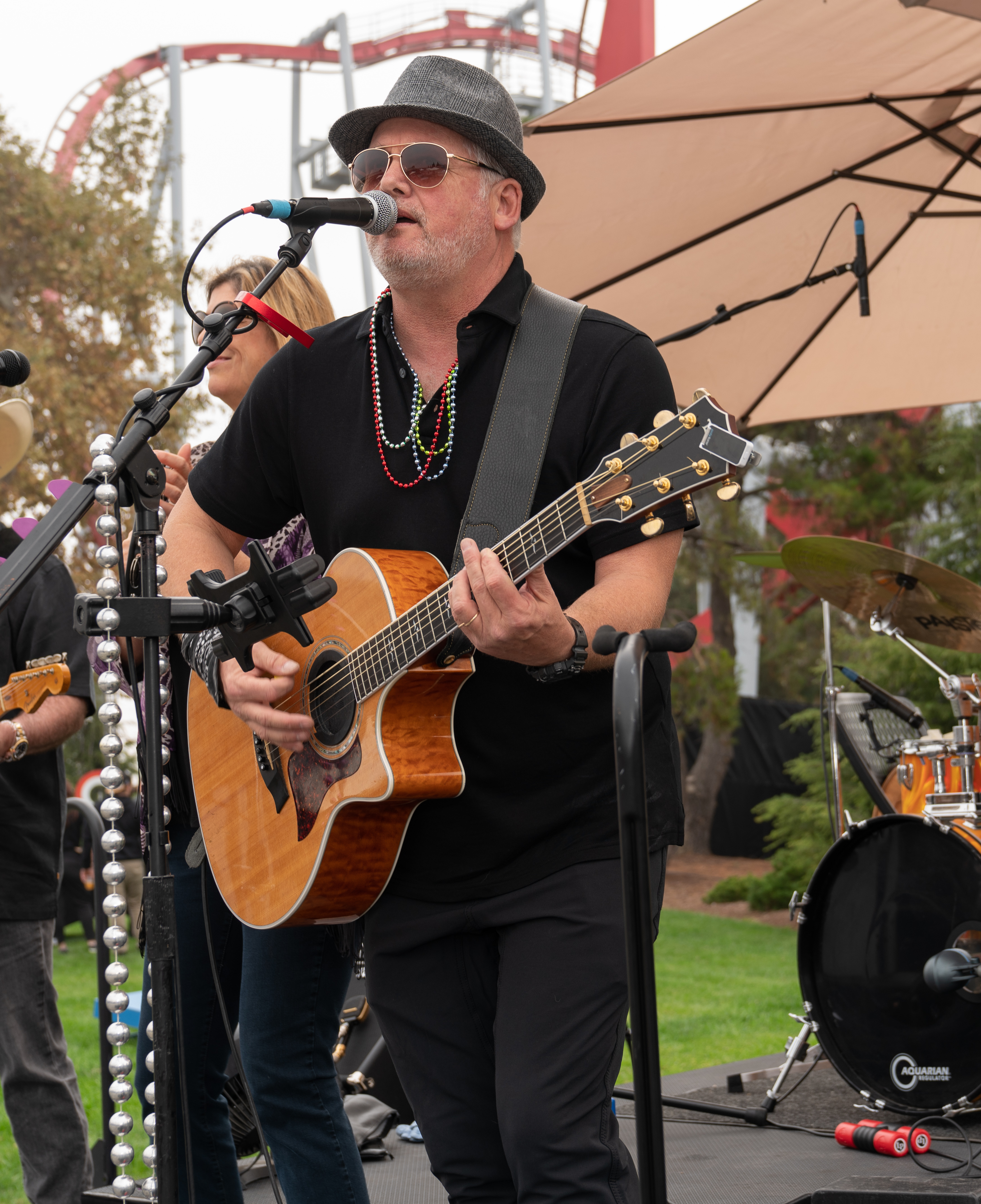 Alex Esteverena, aka the "E-Train", is E-Ticket's newest member sharing lead vocals and rhythm guitar.  A versatile musician with diverse tastes, Alex brings a diverse musical background from playing in some great bands over the years.  After attending UCLA, Alex attended the Dick Grove School of Music in the Songwriting program and formed Mad Tea Party playing zany rock music all over the Sunset Strip.  On any given night the Tea Party rocked LA with sold out shows at the Whiskey A-Go-Go, The Roxy, Troubadour, and China Club to name a few.  Once back at home in NorCal, Alex started Jokers & Thieves, also a creative rock group that cut its debut CD in the mid 90's and went on to play shows throughout California.  With an unquenchable thirst to play, Alex still plays with local Bay Area bands Jokers & Thieves and Wild Child.